Do you know where the name "MODULEX" came from?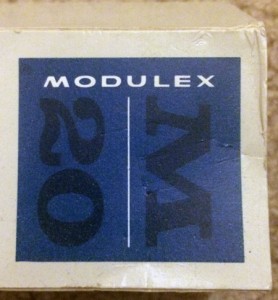 The answer was given to me by an employee who worked at the Modulex company in Billund, Denmark, back in the 1980s.
"I can tell you the name comes from Module X where the X is the Roman letter for 10. The architectural models were in a scale 1:10 which fits to the Roman letter X."
Now you know!
UPDATE:
Here's a page (and enlarged scale from that page) of the original M20 manual from 1963. This will help to answer the question in the comment below.